JOB REF
INFINAIR ventilation solution for Corning
---
Corning is a global leader in specialty glass and ceramic materials. Based on more than 160 years of knowledge in materials science and process technology, Corning has created many glass products for high technology applications. Corning's glass display technology changes human life. In 2016, INFINAIR provided a plant ventilation and process de-dusting solution for the Corning (Hefei) production base.
1. Plant ventilation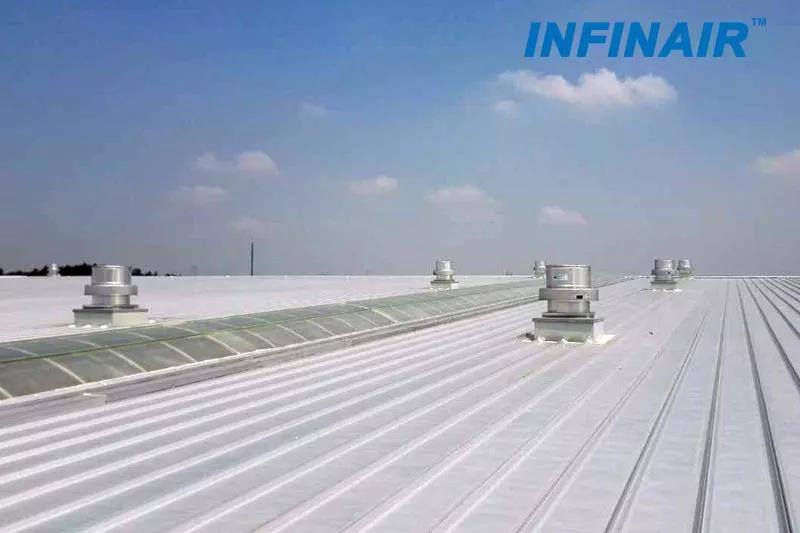 With many years of experience in the field of plant ventilation, INFINAIR has won the trust of Corning. Based on the needs of Corning, the engineers of INFINAIR Research Institute designed a ventilation solution combining both air supply and exhaust with the concept of high efficiency, energy conservation and environmental protection. Among them, INFINAIR's star products, rooftop Centrifugal Fan-RTC and sidewall Exhaust Fan-WEX play an important role. The light and thin all-aluminum RTC not only meets the load-bearing requirements of the steel structure plant roof, but also is naturally explosion-proof, corrosion-resistant and suitable for bad weather. The square sidewall fan WEX reduces the difficulty of construction opening making and is easy to install.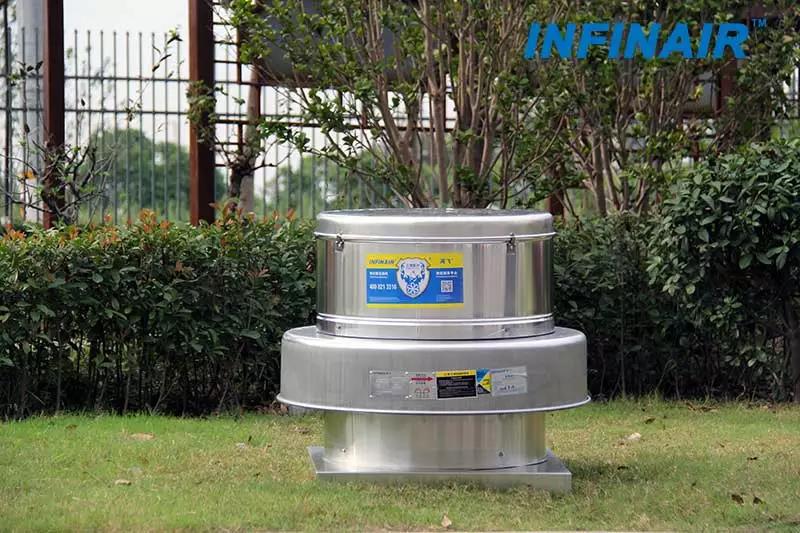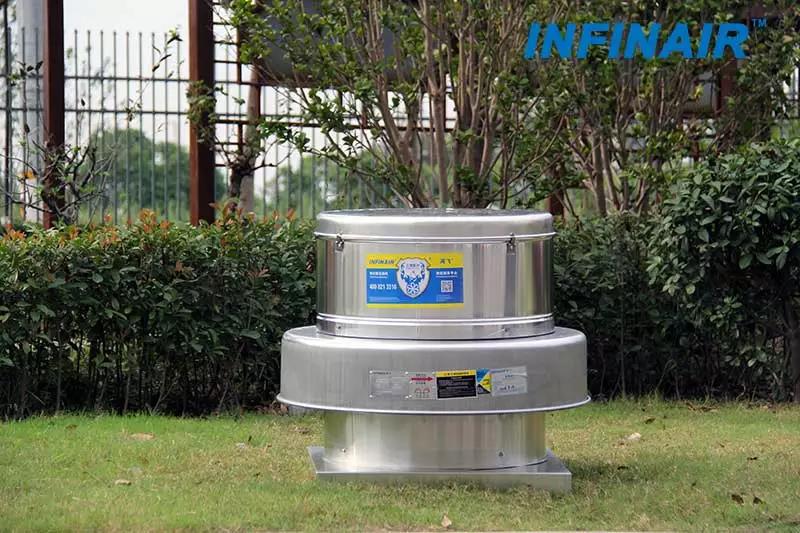 2. Process de-dusting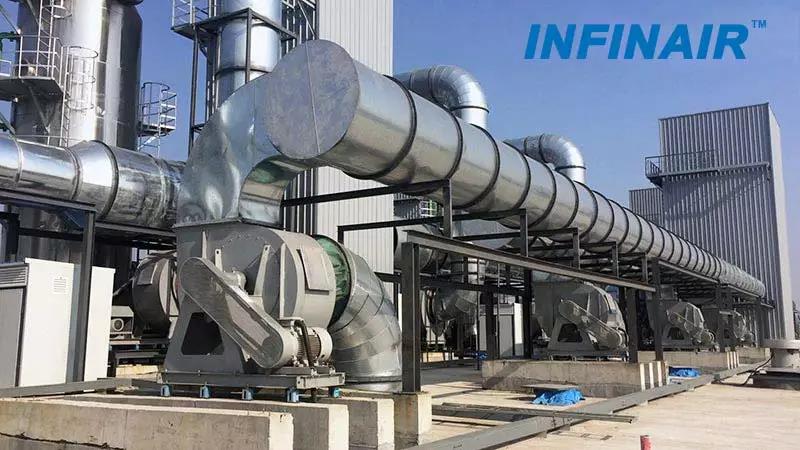 In the production process of glass, the entry of dust is fatal to glass products. So the requirements of the dust removal process are strict. INFINAIR provides the industrial centrifugal fan BC series to Corning. While meeting the air volume and air pressure requirements of the dust removal process, the stable structure and continuous welding of the scroll also ensure the long-term reliable operation of the fan.