JOB REF
INFINAIR won the ventilation bid for Corning Gen 10.5 glass substrate project in Wuhan, Hubei Provin
---
With its leading position in the field of building ventilation, INFINAIR has a great business record of supplying fans to world's leading display glass enterprises, such as Corning. In this project, INFINAIR has won the bid to provide ventilation solutions for Corning with its many years of rich experience in the electronics industry, five-star after-sales service and reliable product quality.
Project background
An American glass giant founded in 1851, Corning applies its unparalleled expertise in glass science and ceramics science to wide applications in high-tech and consumer electronics, telecommunications, life sciences, and mobile emission control. With professional technologies, Corning sets the standard for TFT-LCD glass and other advanced display products and has a market share of 60% in the global LCD glass substrate market.
Covering about 39 acres of land, the Gen 10.5 glass substrate project is located in Dongxihu District, Wuhan and the first phase investment totals about 1.4 billion US dollars. The new project will adopt the latest technology in producing LCD glass substrate to provide basic materials for the LCD panel production in the whole region and beyond.
With its advanced ventilation technology, INFINAIR will provide fans for air supply and exhaust in the project for the core components, maintaining high standard production conditions such as balanced internal air circulation and stable pressure difference.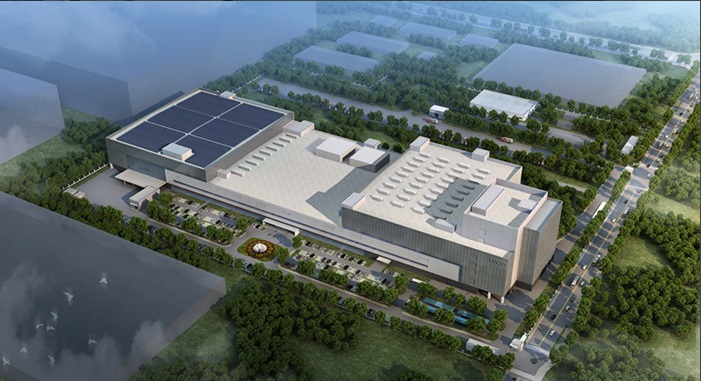 Customized service
As the world's most advanced of its kind, Corning's Gen 10.5 glass substrate production line has relied upon a competitive bidding process for ventilation manufacturers. INFINAIR won the bid by offering the customized ventilation solutions that met or exceeded the strict requirements.

INFINAIR customized make-up air unit - UAH-DM

INFINAIR has tailor-made a make-up air units UAH-DM with a volume capacity of 223,660 CFM for Corning. These units have the following features: air filtration with efficiency up to 95%; AMCA certified DWDI fan of high efficiency employed; low-resistance filter of reduced energy consumption and low operating costs and removable filter unit designed for easy maintenance. These make-up air units mainly supply air for and cooling for furnaces, related process facilities and clean rooms.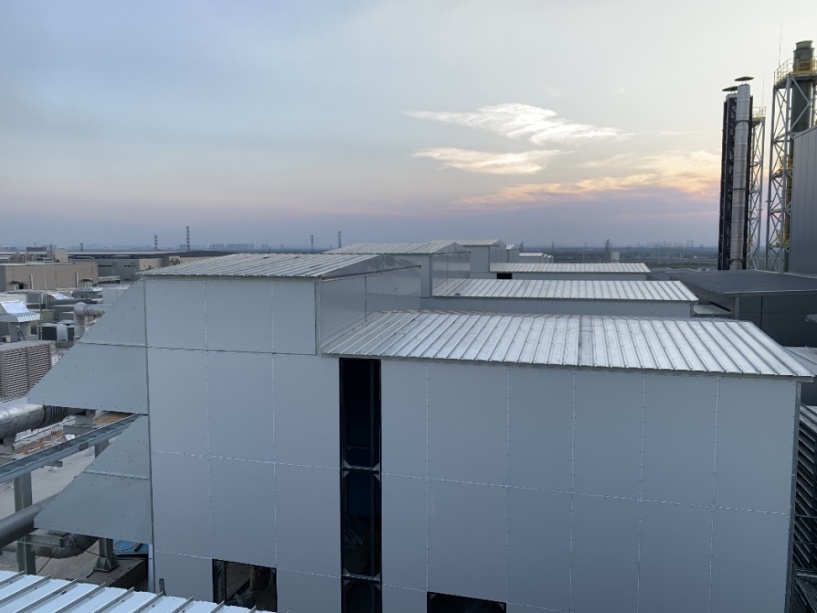 The units are installed at a height of 45 meters on the roof of the building. Given the total installed heavy weight of 19 tons, INFINAIR's after-sales personnel quickly develop relevant solutions to complete the challenging installation work.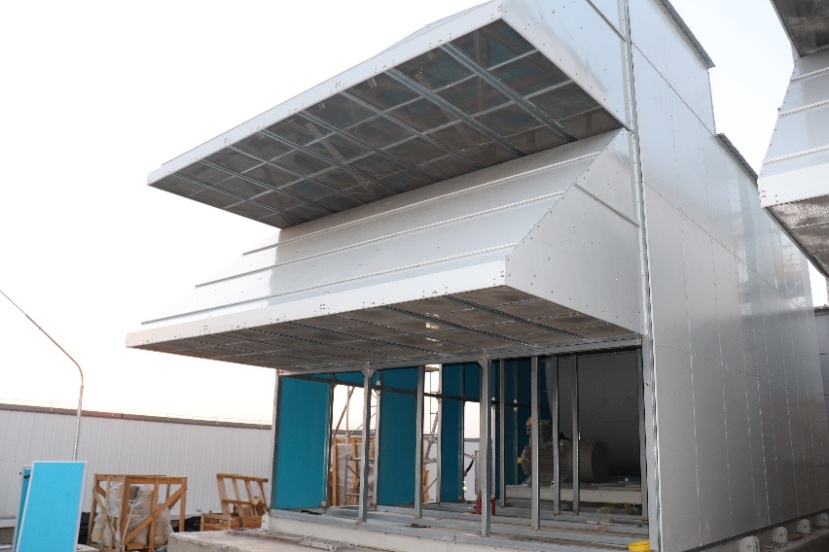 ■Inline Axial Fan - YFIAD
INFINAIR also provides YFIAD fans.Their unique impellers are designed based on bionic sailfish technology for high efficiency and quick heat disposal. The impeller balance quality grade is as high as G2.5 for low noise and vibrations. Adjustable blade pitches are available for precise model selection. Designed for high temperature resistance, YFIAD maintains a stable operating temperature of 80 °C throughout the year.

The other fans used in this Corning project include INFINAIR's Inline Square Centrifugal Fan – ISQ, DWDI Cabinet Fan – YFICK and Backward Curved SWSI Centrifugal Fan – YFBCSL.
INFINAIR strives to contribute to the control of global warming, and fulfills the social responsibility of energy conservation and environmental protection with its environmentally friendly and energy-saving products.
Want to know more? Please visit our website at www.infinair.com or email us at [email protected]