JOB REF
INFINAIR provided ventilation and heating solution for Beijing Hyundai Motor's Cangzhou factory
---
In response to the special ventilation and heating needs of Beijing Hyundai Motor's Cangzhou factory, INFINAIR has provided a customized professional solution and create a good production and living environment for employees.
Beijing Hyundai Motor's Cangzhou Plant was completed in 2016 with a total investment of 12 billion Yuan. The plant has a total area of 1.92 million square meters and has complete press, body, paint and assembly lines. After the project is put into operation, one car goes offline every 54 seconds on average; the maximum production capacity reaches 1,500 cars per day. During the peak sales period, more than 1,000 cars are shipped to all parts of China every day.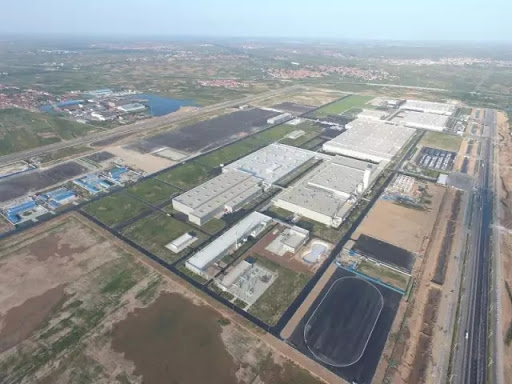 Clean production and environmental protection are emphasized. Green emissions and green logistics from production to transportation are equally important. So the factory owner has set strict requirements on the ventilation system. It is requested to create a comfortable environment for manufacturing workers by providing clean outdoor air and exhausting stale indoor air; Adapting to the cold conditions in the north, the solution should also meet heating needs; Air compressors and industrial air dryers are installed in the new machine room, so it is necessary to exhaust the excess hot air generated; A safe, explosion-proof ventilation system shall be design for the automotive spraying process.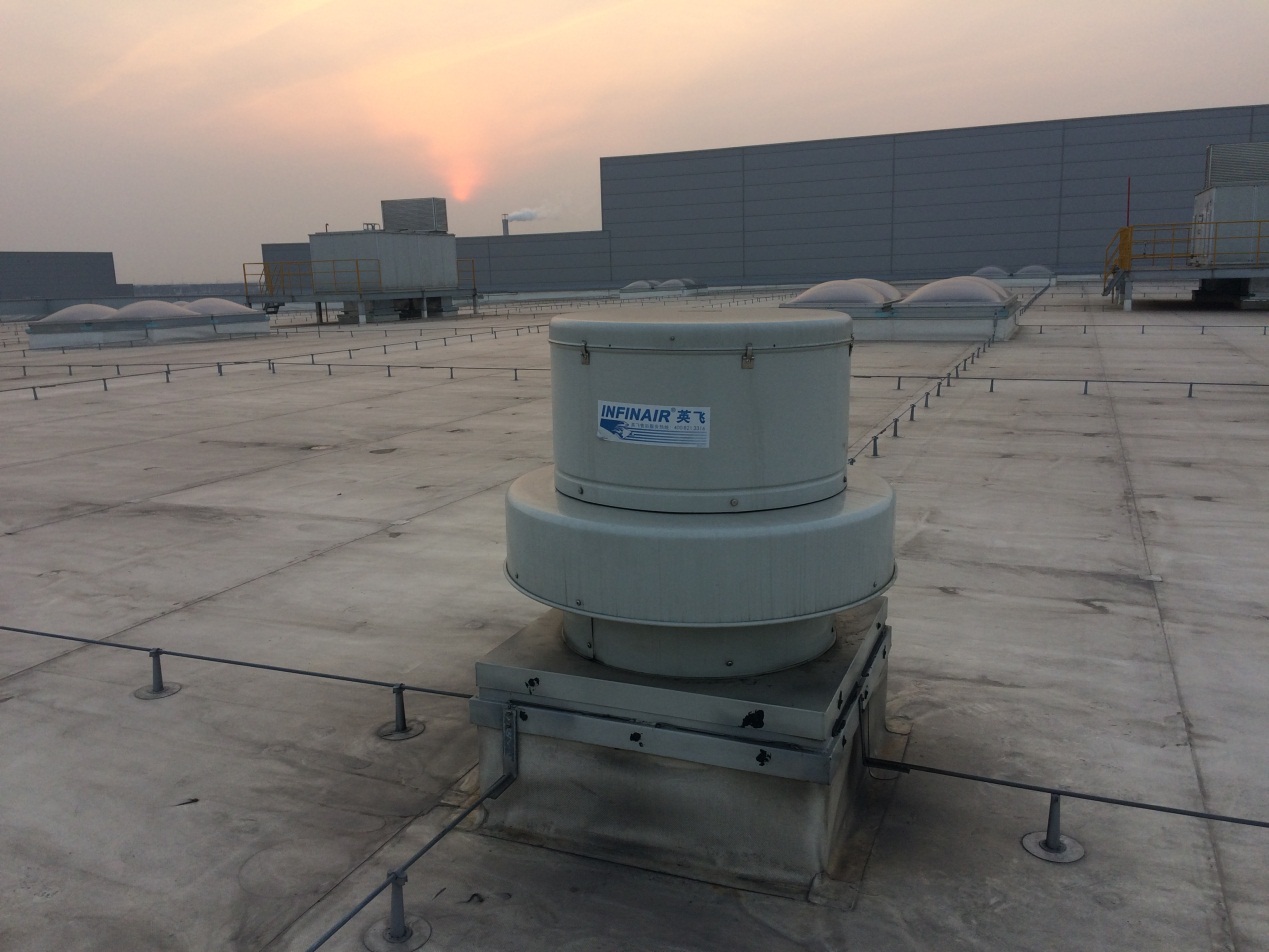 In the spirit of creating an extraordinary experience for customers, the INFINAIR team has repeatedly communicated and coordinated with the project parties. Finally, INFINAIR provided a total of 44 direct-fired gas units (direct heat) UAH-DG to the Beijing Hyundai Motor Cangzhou plant, which can be used for heating demands of large industrial plants. It has a thermal efficiency of 95%, which provides the best working environment for the plant. At the same time, the solution includes a large number of INFINAIR roof centrifugal exhaust fans RTC, with a maximum air volume of 52,000 m³ / h, and can meet the requirements of fire protection and explosion protection. These fans occupy a small space and are easy to maintain. The surface of the panel of the units is epoxy-painted to ensure that the unit will not be rusted and corroded for years.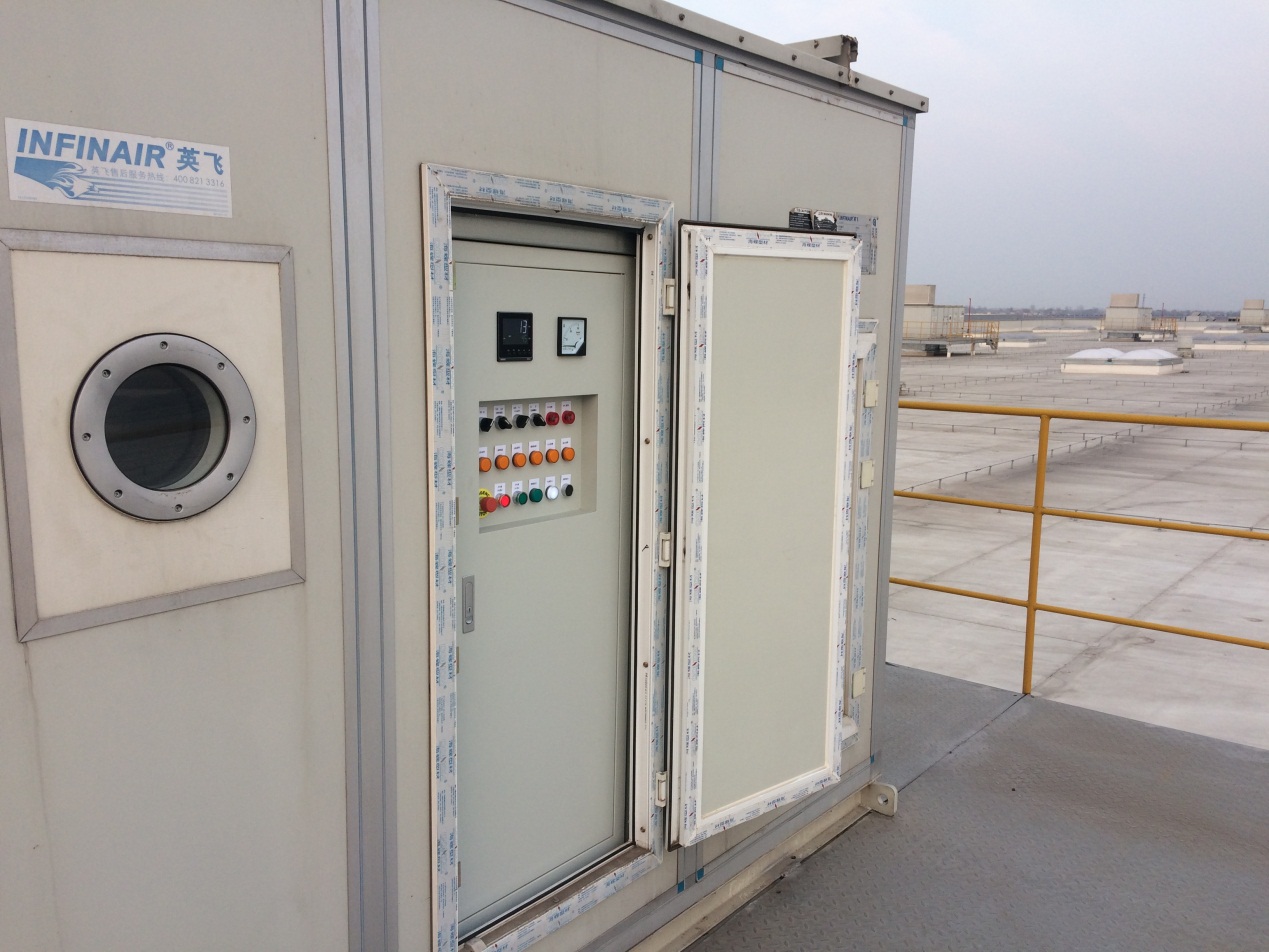 INFINAIR fans have been operating safely and efficiently at the Beijing Hyundai Motor Cangzhou plant for many years without major mechanical and electrical failures, and have been well recognized by customers. We believe that the high quality, high safety factor and high cost performance of INFINAIR products will benefit more users and inject new vitality into the environmental protection ventilation industry.