Phase 2 Project of Zhengzhou Xinzheng International Airport Put Into Operation Supported by INFINAIR
2018-05-16
---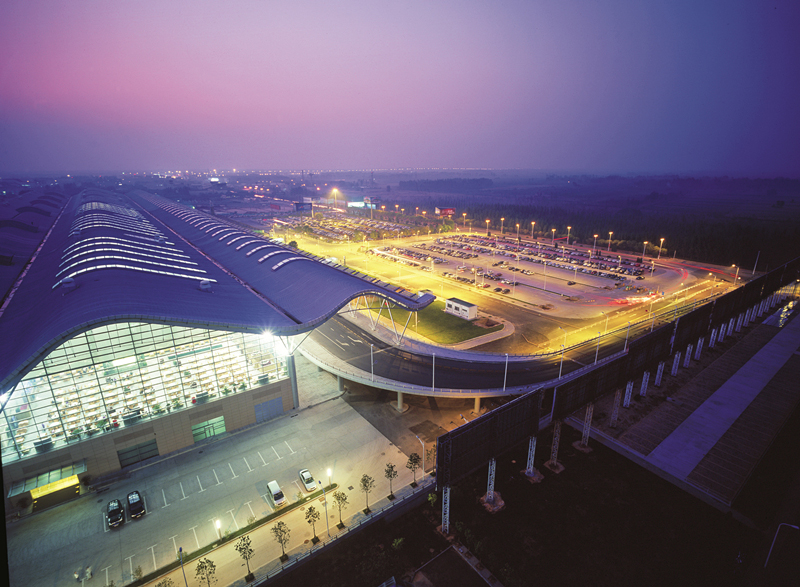 To INFINAIR CORPORATION:

We would like to express our thanks to your company for the great support of phase 2 project of Zhengzhou Xinzheng International Airport. Over the past year or so, we have felt keenly the dedication and professionalism of services provided by INFINAIR. The values of reliability and convenience are fully embodied in INFINAIR fans.

The gross floor area of the project covers almost 740,000 thousand square meters. This project involves Xinzheng International Airport Terminal 2, Information Centre, Power Center and GTC Building. Due to the large size of the project and the involvement of different companies, it is all the more difficult to check for right fan models, quantities, installation styles and intake and discharge options. To solve this problem, INFINAIR has set up a special working group led directly by General Manager Mr Zhang Jingge. The Deputy General Manager and Director of Sales came to the site in person for coordination and guidance. The relevant departments of R&D, Credit Control, Planning, Supply, Production, Quality Assurance and After-sales work closely. All these have shown your sincere and conscientious working style which has impressed us a lot.
The tender process began in 2014 and the project was completed in the second half of 2015. During this whole period, sales team of INFINAIR fans made hundreds of long journeys from the downtown to the airport for coordination and detail clarification. The research institute of INFINAIR sent engineers onsite for precise onsite construction and accurate drawing. The after-sales staff stayed onsite for over 2 months for installation support. All these are a clear-cut illustration of your professionalism, which is unforgettable to us.

The project challenges the coordination capability of suppliers as the lead time is quite long. Delivery by installments has to match the construction progress on the one hand and the limited unloading space available onsite on the other. INFINAIR fully understood this and gave us special support despite great transportation costs, which helped improve efficiency.

Now, Xinzheng International Airport has been put into operation smoothly and sees increasing passenger traffic every day. This is quite a comfort and INFINAIR is the best choice for us.

Equipment Information Department of

Construction Office for Phase 2 Project of Xinzheng International Airport

April 14th, 2016